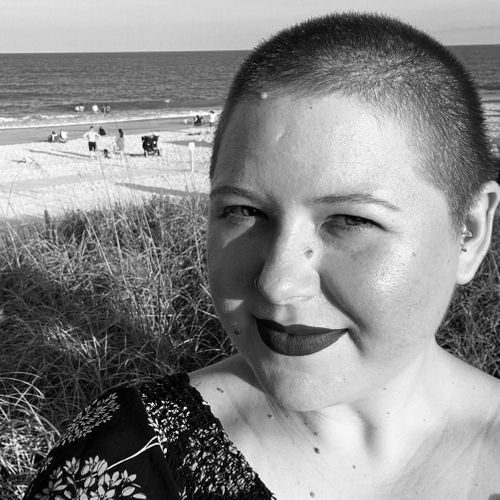 Sonjia Mosley
Level 5 Stylist
What are your favorite things to do on your day off? - I'm a big lover of diy-ing. I feel that in another life I would have been an interior designer working with Chip and Joanna Gaines.
What's an item on your bucket list? I would love to travel from country to country being a food critic. I love trying new foods, and it would be amazing to experience different cultures in this way.
What do you love most about your profession? I love that I get help people with their mental health. It's more than just about looking your best, it's about feeling your best, and sometimes even just a little trim and a blow out can give you that boost you need to help you make it through the week.
What's your favorite service to perform? My favorite services to perform are curly transformations and fashion colors.
What makes all of your guests' experiences unique and special? I love being a problem solver. If there's something going on with my clients hair, whether it's frizz or just not feeling like themselves, I can help them fix it. I always want my clients to feel more at ease, even for just half an hour. It's in the little things that can make people happy.
Why do you work at Poppy Salon? I work at Poppy salon because this salon is truly a family. Intentional love and care flows from the inside out. The leadership team works tirelessly to make sure our whole Poppy team is cared for so we are able to love on and care for our clients to the best of our abilities. And anyone who walks in our doors can feel that.
Some of my favorite work?