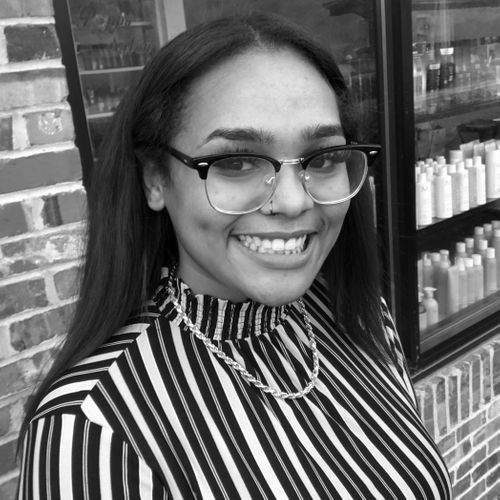 Princess Jenkins
Level 2 Stylist
What are your favorite things to do on your day off? I like to go to the gym, and read on my balcony!
What are you most grateful for? My friends and family members, as they have supported me through everything. And my salon company! I'm grateful that everyone at POPPY instantly made me feel welcomed and a part of the family!
What's an item on your bucket list? This year I hope to travel and attend a hair show to further my education and become the best version of myself for my guests!
Why do you work at Poppy Salon? I loving working at Poppy because I learn something new every day, everyone is supportive of one another and it's not just a salon, it's a family!
What do you love most about your profession? That you can feel confident that you are helping others be the best that they can be and increase their confidence and self-esteem. You may be helping them land the job or date they have wanted, or simply giving someone a pick-me-up.
What's your favorite service to perform? Blonding services and redheads! Don't get me wrong, I also love a good blowout!