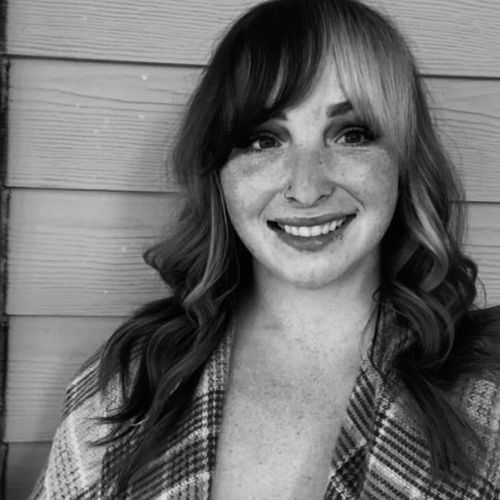 Ashley Romanowski
Level 6 Stylist | Salon Manager
What are your favorite things to do on your day off? I enjoy spending time with my daughter Zoey, taking our dog Nyla on walks, swimming at the pool and spending as much time as possible at the beach!
What's one thing that can instantly make your day better? Iced Caramel Macchiato and a new true crime podcast
What's an item on your bucket list? Traveling to every country to explore and educate myself on other cultures
What's your favorite service to perform? My favorite service to perform is color, blonding and vivids to be exact. I love taking a client's idea and making it a reality!
What makes all of your guests' experiences unique and special? I like to get to know not only my guest's hair but about their lives. I love creating a safe space for my guests to feel excited to come in, relax, and receive the hair of their dreams in a fun environment
Why do you work at Poppy Salon? I work at Poppy Salon because of the people. I've been in this industry for almost a decade and have worked in a few different salons, none like Poppy Salon! We are truly a family, we care about each other's success and happiness! I know I can depend on my work family for anything and everything! I also love the fact that as a stylist I know what my next step is to grow as a stylist in the company. The growth opportunities are endless!
Some of my favorite work: